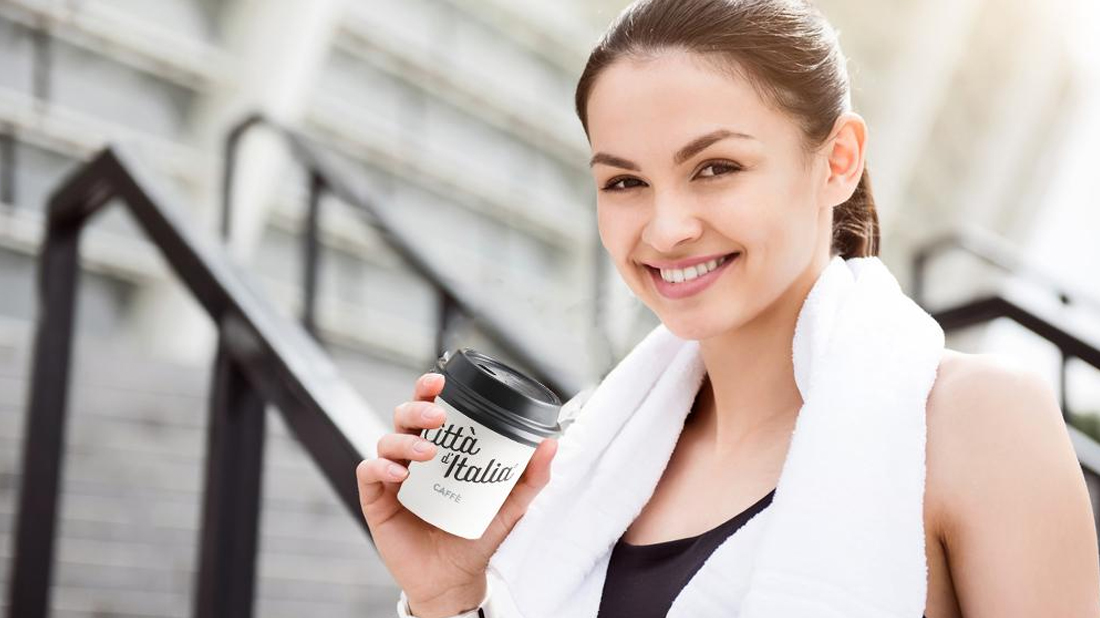 How many coffees do you drink in a day? The average is three per day and in most cases the routine for drinking them is as follows: one in the morning just after waking up or at breakfast, one at mid-morning and one after lunch.
Did you know, however, that coffee isn't just a boost to help start the day but it can also improve physical performance and even help you lose weight?
Here are three (as is the recommended daily average consumption) good reasons to drink coffee:
1. It's a satisfying drink
Caffeine increases the concentration of endorphins in the brain, and this is why you get that satisfying sensation after a cup of coffee in the morning. Furthermore, let's not forget, coffee has a great flavour, so much so that the taste buds are thrilled.
2. It increases speed and resistance
Caffeine increases energy levels and the ability to concentrate; this is why coffee is considered a perfect stimulant. After a cup of coffee, the brain is able to send messages faster to your muscles, thus improving neuromuscular coordination. This means that efficiency will be enhanced and as a result you can resist longer in endurance sports such as running or cycling.
Caffeine stays in circulation for several hours, continuing to provide beneficial support right up to the finish line. This is why caffeine-based gels are becoming increasingly popular among athletes.
Several studies have tested the ability of caffeine to improve performance and have shown as much as 10 to 15% increases in resistance.
3. Weight loss
Caffeine favours the use of body fat as fuel: the body disposes of fat to generate "fuel" for itself and increases body metabolism thus helping to lose weight. As a result, caffeine is part of the series of natural substances that help us lose weight.
Coffee alone isn't enough, obviously, to lose weight. Exercising on a regular basis and a balanced diet are indispensable when it comes to keeping fit; while savouring a good cup of espresso between breaks!
Fundamentally, to fully enjoy all its beneficial features, coffee has to be of the highest quality. In this sense La Messicana Caffè Piacenza, with its numerous mixes and its top line Città d'Italia, guarantees the origin of the raw material and ensures careful processing so as to keep intact the precious properties of this ancient but timeless beverage.