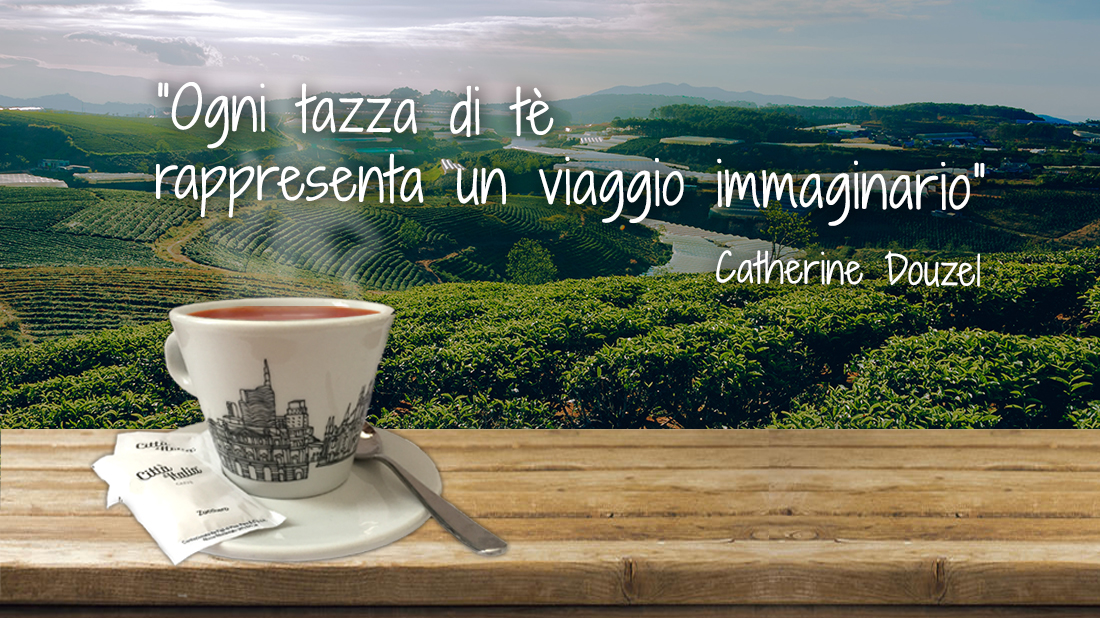 A new line enriches Città d'Italia's offer: Teas & Infusions, selection of the best varieties in the world, for a perfect combination of quality, tradition and taste.
To meet the increasing consumption trend of teas and infusions after meal or during the day, Città d'Italia has developed a product for those who are looking for the right harmony between taste and wellness.
Città d'Italia's Teas & Infusions, with a healthy lifestyle and a balanced diet, allow to get a wholesome daily break that has its roots in a thousand-year tradition.
In the West, when it comes to tea, it is spontaneous thinking about the United Kingdom and the charming aura of Queen Victoria: the date with "Low Tea", the afternoon tea, to be sipped with sandwiches, cakes or pastries, it has become an irreplaceable classic. A moment perceived as refined, linked to the royal family and soon extended to English daily life.
However, the world tea consumption has a much older social function that derives from Chinese culture.
Indeed, the benefits of the tea leaves were discovered for the first time in China. According to some reconstructions, Buddhist monks would have been revealed their beneficial effects on meditation and established a tradition from that moment, then exported to Japan, still considered an art.
Città d'Italia has drawn from these ancient traditions to develop the concept of the new Teas & Infusions line, whose mission is to bring in any place an ancient ritual that explores current trends proposing a range of proposals able to satisfy even the most sought after tastes.
Teas & Infusions of Città d'Italia, individually packaged in convenient pyramid-shaped filters, are like caskets that, when they touch water, release aromas and perfumes giving an enveloping sensory experience.
Here are the varieties of teas and infusions carefully selected:
CAMOMILE: 100% pure camomile flower with intense aroma and flavor. Teine free.
ORANGE PEKOE BLACK TEA: tea from Ceylan with higher quality. It is one of the most appreciated by experts. Try it, with lemon or milk.
GINGER AND LEMON GREEN TEA:  green tea with lemon and ginger added.
MEDITERRANEAN FRUITS: discovering Mediterranean flavors with new trends of fruit from the heart of orange and lemon. Teine free.
EARL GREY: perhaps the most famous tea in the world with delicate aroma of bergamot.
CHAI BLACK TEA: the traditional tea of Southern India. Just like the traditional masala  blend of spices and aromatics herbs.