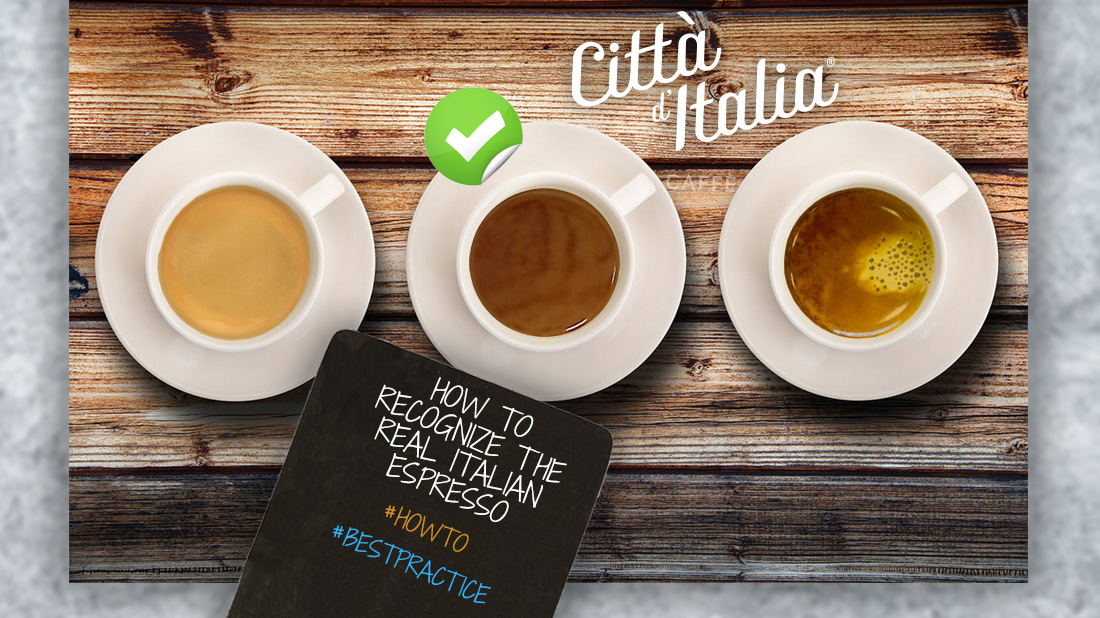 Città d'Italia – Caffè La Messicana Piacenza is synonymous of blends and single-origins of the highest quality that let you serving the real Italian espresso.
As befits of an excellent product, superior quality ingredients must be matched by a correct practice and craftsmanship in making coffee. Learning about the extraction time, the maintenance of the coffee machine, and the right technique are important elements to get the best from the coffee, giving an amazing sensory experience to the customer.
After learning the coffee extraction characteristics, let's learn how to recognize a perfect espresso from an underextracted or over-extracted espresso.
UNDER-EXTRACTED ESPRESSO

The under-extracted espresso has a fast finish body and a light cream, sometimes pierced. This is often due to a low dose of coffee, too large grinding, light pressing, inaccurate filter cleaning, an extraction time lower than 20 seconds and a water temperature lower than 88 ° C.
OVER-EXTRACTED ESPRESSO

The over-extracted espresso comes out from the coffee machine in drops. It has dark cream, persistent, with the typical white stain called "button". In this case, the error is due to an excessive dose of coffee, too fine grinding, too strong pressing, very long extraction times or too high temperature of the water, which causes a "burnt" taste.
PERFECT ESPRESSO
The perfect espresso is extracted in 20-25 seconds and ideal shape of the stream is like a mouse tail. The perfect espresso has a cream with the so called tiger skin, dark hazelnut streaks on light hazelnut , compact and persistent.