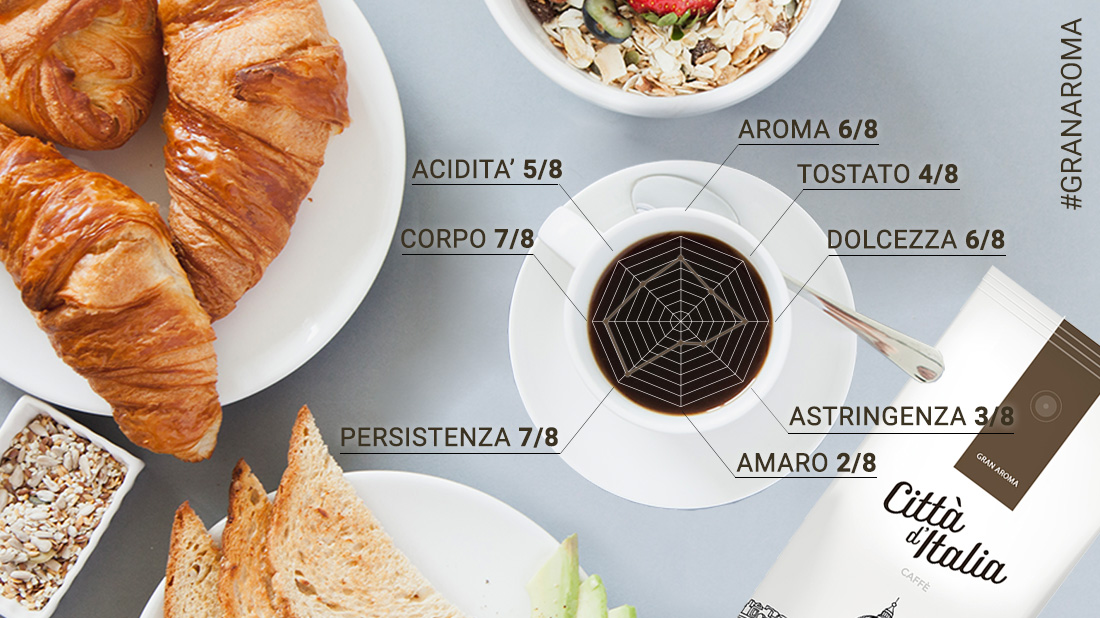 From the raw material to the cup: for coffee purists, the daily ritual passes through the scent and smell of the grains.
We from Caffè La Messicana Piacenza know very well this concept, historically connected to a long tradition of our beautiful Country. Indeed, we propose a rich blends line as a result of an accurate selection of the best coffee varieties.
Among them, stands out Gran Aroma, a blend with intense aroma, rich in taste that it distinguishes for the good body and smoothness at the palate. A coffee with medium sourness, not bitter, with slightly spicy and cocoa hints. In aftertaste hints of hazelnuts and dark chocolate.
Gran Aroma is the result of a long research and development based on 60 years of experience of the roasting company. From a little artisan lab today the company is presents in 32 distributing countries and owns an important production plant as well as a diversified offer and a products portfolio able to satisfy the needs of all distributing channels.
The experience of over 60 years maturated in the industry and the professional growth which ensued allow us to propose to our clients a superior quality products portfolio.
Gran Aroma can kidnap you in a taste experience to be lived daily as in the most pleasant of rituals.