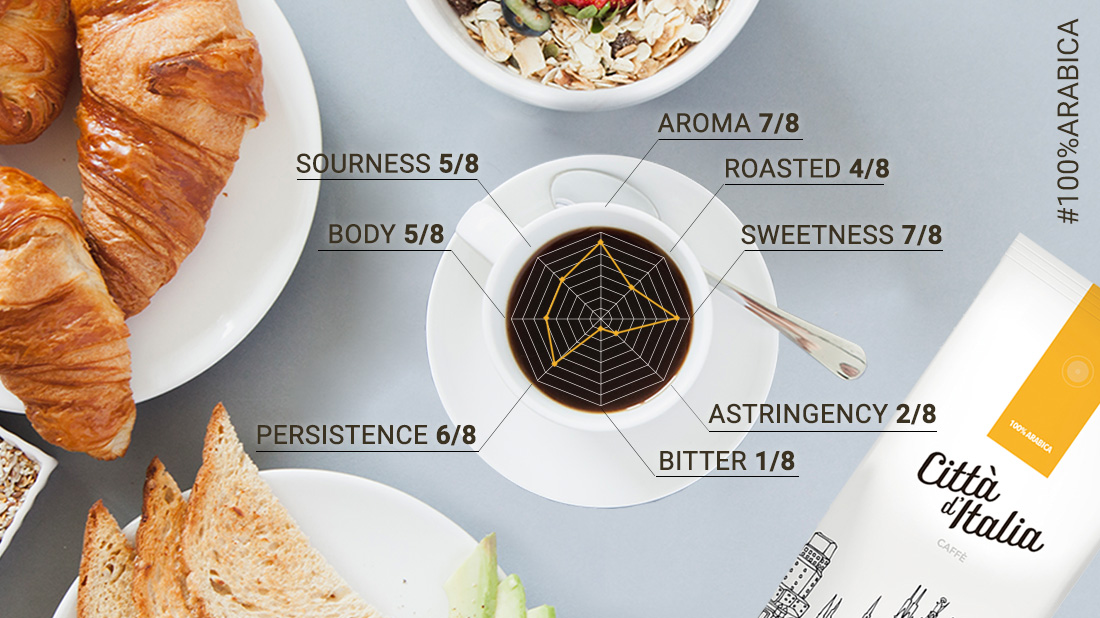 Is a 100% Arabica blend always synonymous of quality? Generally speaking probably yes, however, in reality it is not always the case.
Indeed, there is a great variety of coffee plants, over 100 different species that grow at different latitudes and develop different tastes. Among them Arabica and Robusta stand out, which are also the most widespread and consumed species.
When we mention Arabica coffee we refer to the finest quality; originally from Ethiopia it spread to Africa, Asia and Central and South America. The radius of action is therefore very broad and the quality likewise diverse.
Caffè La Messicana Piacenza, thanks to its experience got over 60 years,  has selected the 100% Arabica blend, that is the result of the union of the most precious origins thanks to the conscious search for the best coffee beans. Care and a strict quality control in each production stage realized a full-bodied coffee, sweet aromatic, sour and with slightly fruity hints. In aftertaste chocolate, almond and caramel hints. A delicate coffee for demanding palates, which best expresses all the characteristics of the true Italian espresso.