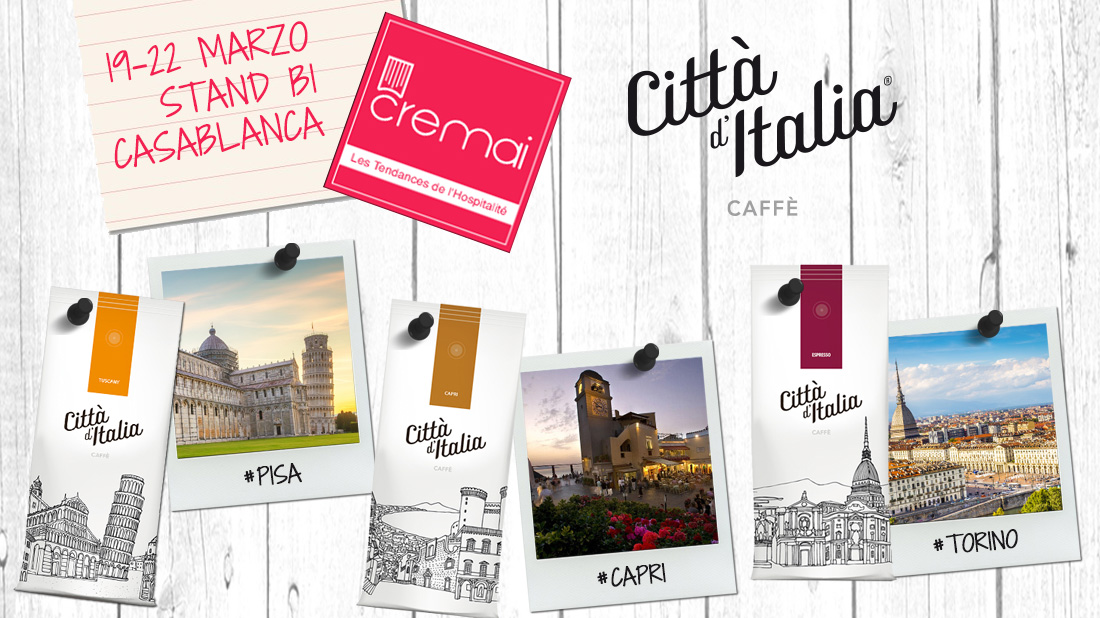 The pleasure and the Italian coffee tradition at the Moroccan court of taste: from 19 to 22 March, Caffè La Messicana Piacenza will participate at the 9th edition of CREMAI, the exhibition dedicated to gastronomy and hospitality in Casablanca at the Office des Foires et Expositions, booth B1.

A reference point for catering and hôtellerie operators coming from all over the Grand Maghreb and the sub-Saharan area, CREMAI with over 20,000 visitors per year is the leading industry exhibition in Morocco.
An emerging market that rises great interest for the profitable exchanges and trade contacts, showing appreciation for Made in Italy: a challenge for Caffè La Messicana that will present the entire Città d'Italia line with a focus on the Tuscany, Capri and Espresso blends.
Thanks to the evocative packaging of the most suggestive Italian cities and a taste that spreads authenticity with every sip, Città d'Italia conquers the foreign market with sensations able to reach every taste.
The unique image of Pisa's Tower and Piazza dei Miracoli leads to the aromas of TUSCANY blend. Reminiscences of the warm Neapolitan atmospheres inebriate with the CAPRI blend.
ESPRESSO has all the equilibrium of the most authentic Italian coffee.

Caffè La Messicana will take part at CREMAI in collaboration with ALEA FOOD, on a stage that will see outstanding personalities, local and international, bringing a portfolio of flavors to address with creativity, style and quality to the new gastronomic boundaries of the lively Moroccan market.