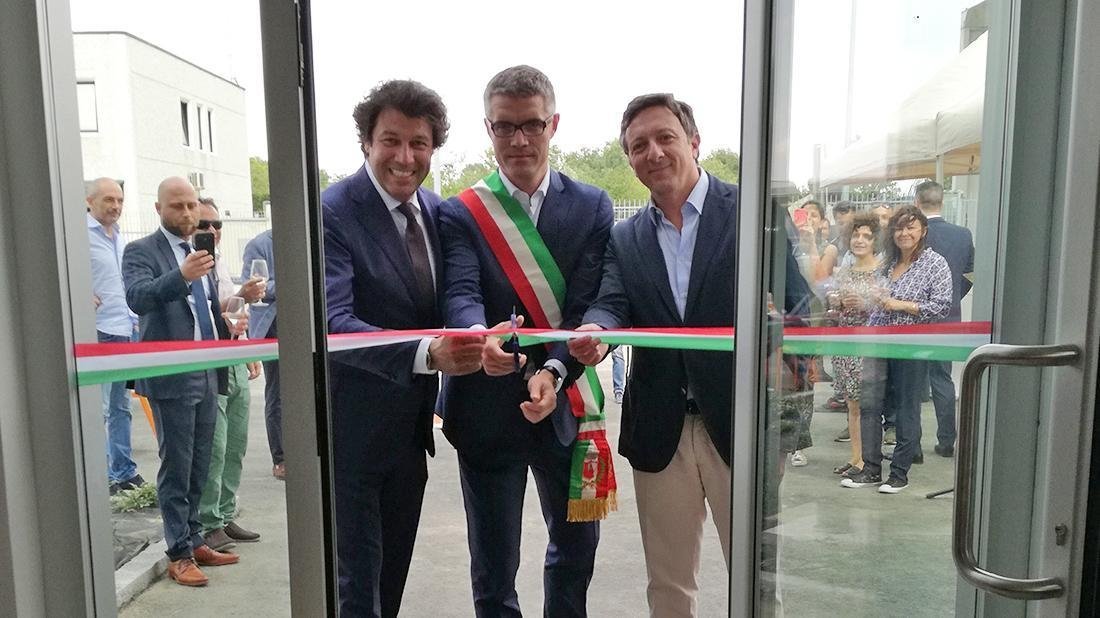 Rottofreno, 12 May 2018
Caffè La Messicana Piacenza was born in 1957, time in which the coffee house included a shop and a small roasting oven. Today a lot has changed. In June 2015, Caffè La Messicana Piacenza has been purchased by Assietta Private Equity Investment Fund in Milan, specialized in acquisition and development of small and medium enterprises, writing a new page in the Company's history. Through a diversified offer and a product portfolio that meets all distribution channels needs, La Messicana is present in 32 countries around the world.
Meanwhile, by the side of the iconic brand, La Messicana has launched the elegant Città d'Italia line conceived primarily for the international market and selected Italian consumption points.
With a production capacity able to sustain an important trade development, the roasting company
inaugurated the new venue in Rottofreno on 12 May 2018, following the moving, in the first months of the new year, from the previous headquarters in via Guicciardini 16, Piacenza.
For La Messicana, 2017 has been an important year, reach of changes, novelties and new opportunities. It is the year in which the company celebrated its 60 years of activities, opening up to ever greater challenges with the desire to improve more and more. 2018 is even more interesting, full of expectations and new goals that the company is facing.
The ceremony began with the ribbon cutting by the Rottofreno mayor, Raffaele Veneziani, with the
company's CEO, Massimo Zonca and the and the director of Confapi Piacenza, Andrea Paparo. A day full of emotions to which partners, friends and authorities participated in a joyful and positive vibe, welding new and old alliances. For the occasion, we thank Confapi Piacenza and all the companies associated with it, for the support given to the event.