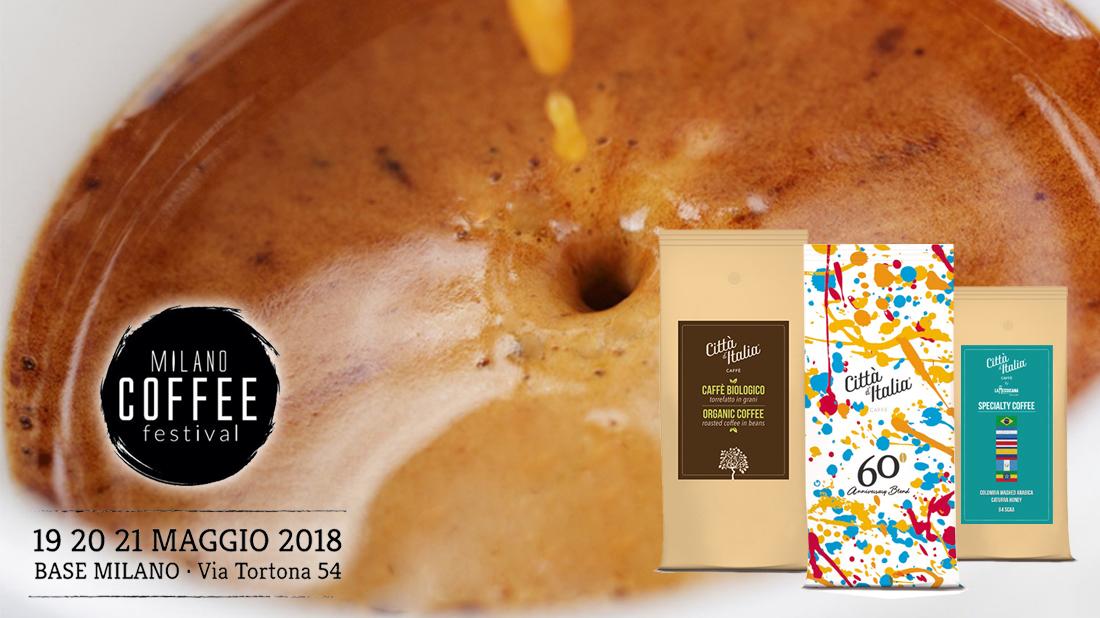 Milan is style-setter and trend-setter. From fashion to business, from shopping to nightlife, the town is today a creative laboratory that inspires and captivates visitors from all over the world.
DesignWeek, unmissable date in the spring plan, has just ended and Milan is getting ready to launch a new important event, the first in Italy aimed at professionals and enthusiasts of the coffee world.
At the Base Milano in "via Tortona", one of the most vibe and eclectic areas, from 19th to 21st May is on stage Milano Coffee Festival promoted by Consorzio Promozione Caffè and Ucimac, with HostMilano-Fieramilano and in collaboration with Sca-Specialty Coffee Association.
Whether the context is the promotion of Italian coffee tradition, Caffè La Messicana Piacenza could not miss it since has always been committed to spread the authentic Made in Italy's taste.
At Milano Coffee Festival the topic will be developed under multiple views: through stories, demonstrations, tastings and workshops, able to engage the visitor in a new and alternative experience. An attractive context in which Caffè La Messicana Piacenza will propose to its visitors a journey through the Colombia of coffee thanks to the single-origin Colombia Washed Arabica Caturra Honey. A coffee with hints of chocolate, fruity, citric, with a creamy body and a sweet residue, so unique to obtain 84 SCAA points, in other words a Specialty Coffee. A single-origin that enriches the Company's offer since it is obtained thanks to the beans growing in ideal microclimates with specific attention to every aspect of their growth and processing. Just as fundamental are the roasting and preservation that together with the bartender's ability, make this coffee special.
Milano Coffee Festival will be also the occasion to taste the Organic Blend created from a sage research of the finest coffee beans coming from India and the Peru's highlands, as well as to taste the best of the Italian espresso, the Anniversary Blend, created to celebrate the Company's 60 years of experience, encloses a conscious combination of the finest single-origins. The visitor will be involved in an intense sensorial experience, completed by Città d'Italia, a tribute to taste, quality and rituality of a typically Italian gesture.
A unique line for a unique tradition.
From 19th to 20th May, Milan Coffee Festival will be open to all visitors freely, while on Monday 21st admission will be reserved, free of charge, to industry operators.
A double occasion in which Caffè La Messicana Piacenza will be glad to deal with the sector's stakeholders and leading its public in a taste experience through aromas, fragrances and flavors. A journey that starts from afar and through research and continuous innovation aims to excellence, as in the best Italian tradition.